Experiment Details
---
TGIRT-Seq Pipeline For Healthy Tissues: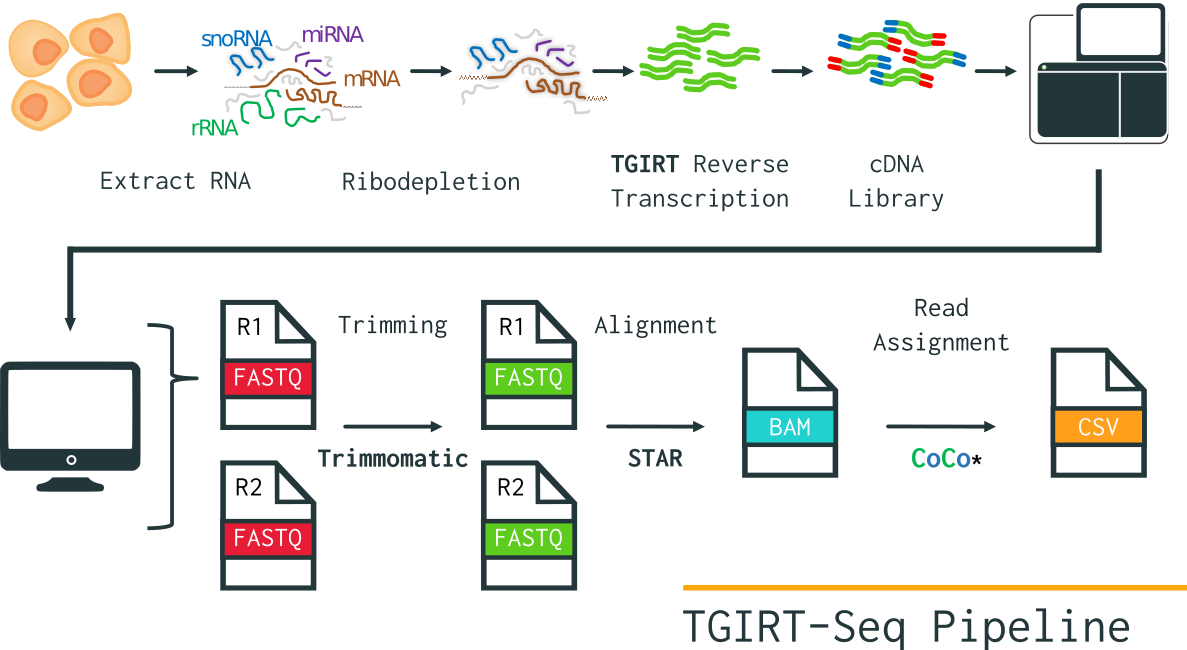 Related Article(s):
Boivin, Vincent et al. Reducing the structure bias of RNA-Seq reveals a large number of non-annotated non-coding RNA, (under review).
Nottingham, R.M., Wu, D.C., Qin, Y., Yao, J., Hunicke-Smith, S. and Lambowitz, A.M. (2016) RNA-seq of human reference RNA samples using a thermostable group II intron reverse transcriptase. RNA.
CoCo on GitLab